My Return
Our goal is to make the return process clear and efficient. We have designed this area to make your Bobcat® Equipment return a positive experience.
Clear. Efficient.
Our goal is to make the Bobcat equipment lease return process a clear and efficient experience. In the My Return area you can download an informative return checklist, learn about the equipment condition requirements and watch a video detailing the equipment inspection process. All designed to make your Bobcat equipment return experience a positive one.
2-Step Return Process
The return process has been streamlined for efficiency and convenience. Simply contact your dealer who will help make arrangements to facilitate your lease return. Your dealer will complete a Dealer Return Checklist and schedule a formal inspection with a qualified inspector to complete the return.
Locate a Bobcat Dealer Near You
Find an authorized dealer near you.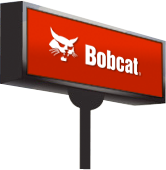 Return Resource Center

Guidelines to help you prepare your equipment for inspection.

Assess your equipment's wear and use prior to return.

View an inspection of a used Bobcat Skid-Steer.

The final step in the lease return process.
Contact a Wells Fargo representative:
Please complete the form below to send your inquiry to Wells Fargo. A leasing representative will respond within three business days.
Wells Fargo Client Services
Phone: 866-486-8758
FAX: 866-303-1288


Correspondence only:
PO Box 3072
Cedar Rapids, IA 52406-3072
By checking the "accept box" below and submitting this information, you agree that such information may be collected, used and disclosed (including disclosure to Bobcat dealers, to Doosan Infracore Financial Services and to any equipment inspection service provider) for the purposes of responding to your inquiry relating to a new Bobcat equipment lease, an extension or renewal of an equipment lease, or the purchase or return of equipment, in accordance with the Wells Fargo privacy policy available at https://www.wellsfargo.com/privacy-security and applicable law.